Friends of BCPS
Our Core Mission
The Friends of BCPS (FOBS) is an inclusive voluntary group, made up of parents and teachers who work together to organise a variety of fundraising events for our School. The mission of The Friends of BCPS is to provide the opportunity to raise money to help fund the 'extras' that the school would not otherwise be able to provide.
Although 2020-21 has been a challenging year and we have not been able to hold any big contact events, we have been trying to raise funds by holding online and in-school events to provide the school with equipment as well as emergency support funds such as the laptops for remote learning.
We hope that as covid restrictions lift we can hold more events in the coming terms. Thank you so much for your warm and continuous support.
Events
Please keep an eye on our newsletters and reminders that are sent from the school office, also check our Friends of BCPS Facebook page for upcoming events.
What is the raised money used towards?
The money raised through FOBS is spent on the following items each year, which we call the 'Core Offer'.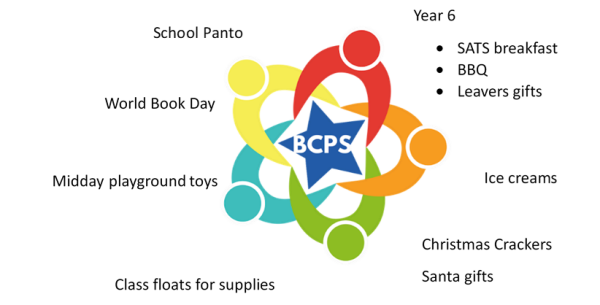 In addition to our core offer, in recent years we have contributed to the purchase of: school library books, sensory equipment, picnic benches, craft supplies, school laptops and playground markings.
Amazon smile and easyfundraising
Did you know that you can donate to FOBS whilst shopping without costing you a penny?
We are registered with easyfundraising and Amazon smile, so if you register with these 2 websites and do your shopping through them, a percentage will be donated to FOBS. Please do sign up as every little adds up for something big!
Easyfundraising

Shop from +3600 online shops & sites and 0.5-7% of your shopping is donated to BCPS!

1. Create an easyfundraising account: BCPS Easyfundraising
2. Start your shopping through: Easyfundraising
Or download the easyfundraising app on your phone and go to your shop through the app. If you shop form your PC, you can also turn on a donation reminder on your browser.


Amazon Smile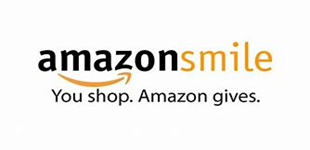 0.5% of your shopping will be donated, and there is no impact on your Amazon account and benefits such as PRIME.
1. Register your Amazon account to Amazon smile: BCPS Amazon Smile
If you are switching from another charity, change cause from account settings and search 'Bassingbourn CP School'.
2. If you use the Amazon app on your phone:
Find "Settings" in the main menu (☰). Tap on "AmazonSmile" and follow the on-screen instructions to turn on AmazonSmile.
3. If you are shopping using the Amazon website:
You need to start each shopping session at: smile.amazon.co.uk

We welcome your donation

Bank Account: Bassingbourn County Primary School PTA
Sort code: 20-73-26
Account No: 70377260
The driving force
Each year an annual AGM is held in the Autumn term and core committee members are elected. This year, our committee is made of:
Rachael Clowery and Katy Cooper - Co-Chairs
Isobel Rawlinson - Treasurer
We are always looking for new members and event volunteers. If you are interested in joining the committee, have event ideas or happy to give a hand with the some of the events please get in touch, we would love to hear from you.
Contact Us
Please contact us through our email: friendsbcps@gmail.com